Special on all cabinets 40% off until Thursday, December 12, 2019!
10% off of all Exotic stock
•

Phone: 540-368-9008
FAB Granite and Tile, Inc. is located on Warrenton Road in Fredericksburg, Virginia and offers complete service to meet your Granite and Tile needs. FAB Granite and Tile specializes in fabrication and installation of custom granite countertops, natural stone countertops, kitchen tiling, and bathroom tiling in Fredericksburg, Stafford County, Spotsylvania County, and throughout Northern Virginia.
Our Showroom is conveniently located just off of Route 95 southbound on Route 17, which is also called Warrenton Road and runs south from Hartwood.
We have moved directly across the street from our previous location, to 268 Warrenton Road. Warrenton Road South intersects with Jefferson Davis Highway (Route 1) that runs from Northern Virginia through Woodbridge, Stafford, and Falmouth into Spotsylvania County and all the way down to Richmond, VA.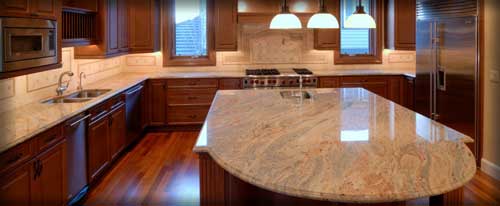 We use State of the Art Laser Measurement & Laser Cut Technology to Insure the Highest Quality Results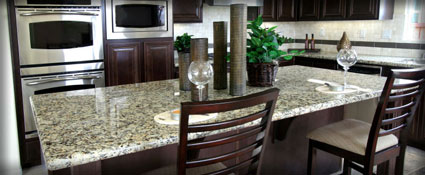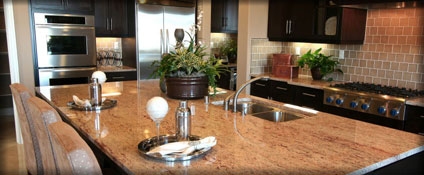 FAB Granite and Tile, Inc. is a reliable, family-run business and we take great pride in providing customized, personal service offering granite slabs, granite countertops and tile fabrication and installations. The President of FAB Granite and Tile has been in the business of providing excellent service, exceptional quality and outstanding prices to homeowners and businesses in the Fredericksburg and Stafford area for over 10 years with FAB Cleaning Service, Inc. and FAB Renovations, Inc.
Our professional and experienced fabricators have completed scores of beautiful stone, granite and tile installations throughout Virginia. Our granite, solid stone and tile showroom along with our countertop fabrication area opened in 2005, where we carefully cut each slab to the custom measurements of each project. Outside our granite showroom and facility is a vast array of granite slabs to choose from which can be viewed during or after business hours.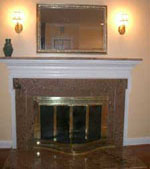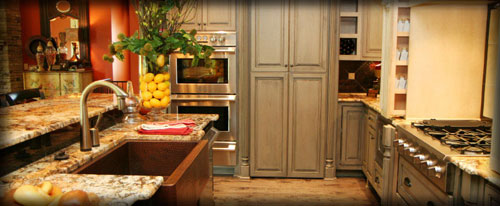 Within and outside our showroom you will find a wide selection of granite slabs and a variety of color samples as well as CaesarStone Quartz Finishes and SileStone product samples. We also have examples of completed kitchen counter tops, kitchen island tops, bathroom vanity tops and table tops in various colors and types of stone. We can order any color or stone to meet your preference and budget.
FAB Granite and Tile offers the finest quality granite and natural stonework to enhance your home, office or business.
With our many years of experience in the fabrication and installation of granite, stone and tile, we are able to design, fabricate and install custom countertops, vanities, tub surrounds, table tops, and fireplaces.
We are happy to work with you and your design ideas to fabricate and install any stone product, whether it is for your home, office, restaurant or other business.
FAB Granite and Tile is an owner-operated business.
All our fabrications and installations our closely supervised by the owner to ensure customer satisfaction and timely completion of your granite or solid stone surface installation or remodeling and home renovation project.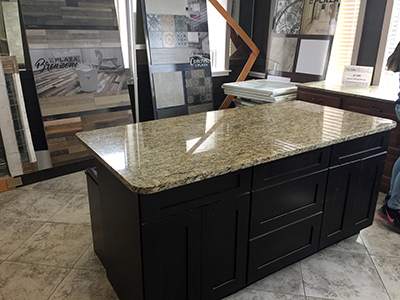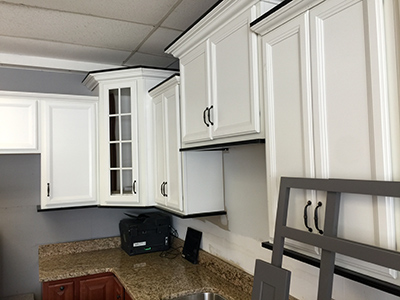 As a fully insured and bonded granite contractor, FAB Granite and Tile can provide many area references and testimonials to give you the assurance that your project will be completed professionally with high quality products and expert workmanship. Our projects range from complete kitchen remodeling, bathroom remodeling, office area remodeling to single counter top installations.
All of our materials and work are 100% Guaranteed!!
We can also supply your kitchen sink, vanity sink along with kitchen faucets, bathroom faucets and accessories to further compliment the beautiful natural stone product installation in your home, office or business.
Our custom design, fabrication and installation services for granite counter tops and tile include:
Reception Area Countertops
Kitchen Counter Tops
Kitchen Island Tops
Bathroom Vanities
Bath Surrounds
Bathroom Tiling
Kitchen Tiling
Shower Surrounds
Fireplace Surrounds
Fireplace Mantels
Granite Shelving
Table Tops
Tile Flooring
Tile Walls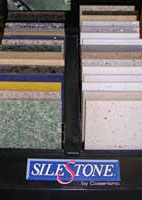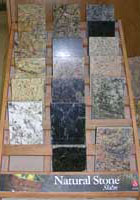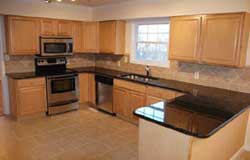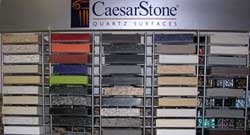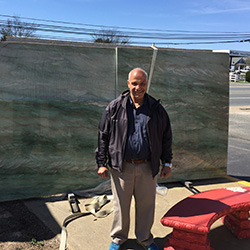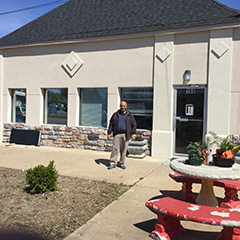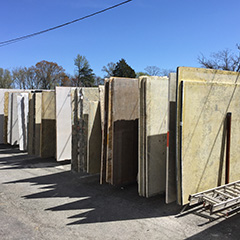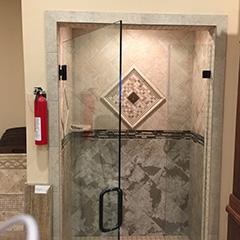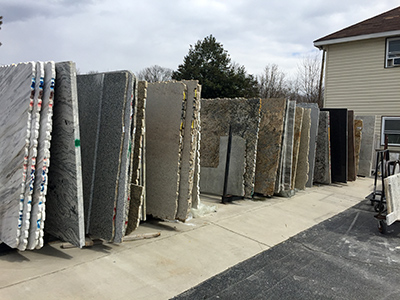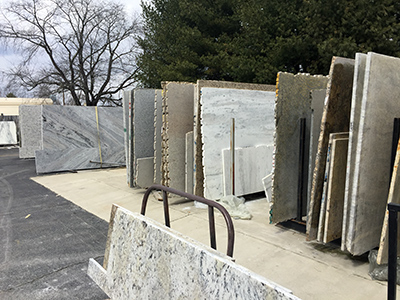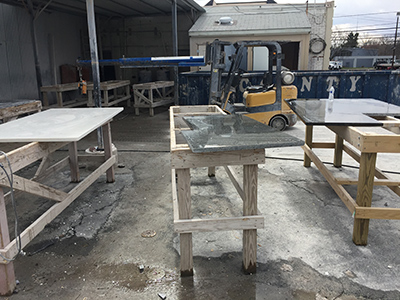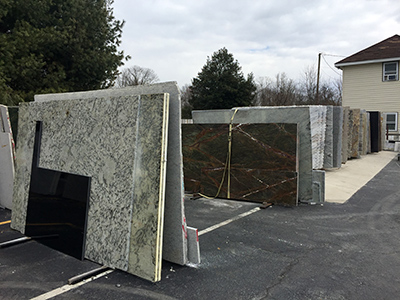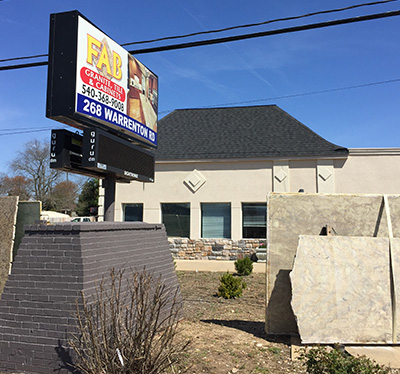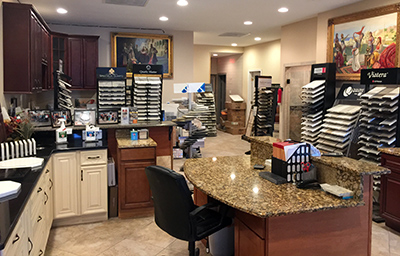 In many cases, FAB Granite and Tile can also repair and fix cracks on most interior or exterior stone work. We also carry a line of natural stone, granite, and tile care products to clean and preserve your granite counter top, granite table or tile floor for a lifetime of enjoyment and pride.
We encourage you to visit our showroom with samples of your cabinets, flooring, paint, fabrics or other items to help you coordinate and narrow your choices of color and stone for your remodeling project or counter top.
Recent Award for Excellence Received
Mr. Fahmey Abdelatey of FAB Granite and Tile received the Award for Excellence in Historic Preservation from the Historic Fredericksburg Foundation, Inc. (HFFI) for his home construction at 1317 Charles St. HFFI acknowledges the individuals and groups that have made exceptional contributions to Historic Preservation in the Fredericksburg region.
The images below are from the 2016 awards event.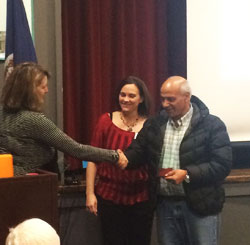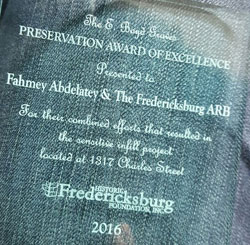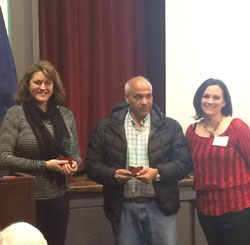 Satisfied Customer Comments
"Very honest, trustworthy. Fab Granite is a very reputable company."
--M.S. Fredericksburg, VA
"I highly recommend Fab Granite."
--A.F. Fredericksburg, VA
"Excellent Customer Service. Everyone at Fab Granite was helpful."
--A.C. McLean, VA
"I'm amazed at how fast my granite countertops were nicely installed."
--M.F. Alexandria, Virginia
"Fabricators were very professional and did a great job cleaning up after themselves."
--J.R. Fredericksburg, VA
"Very honest, trustworthy. Fab Granite is a very reputable company."
--E.S. Fredericksburg, VA
"Nice and very quick installation."
--S.C. Stafford, VA
"Punctual."
--G.T. Fredericksburg, VA
"Excellent Work."
--T.B. Stafford, VA
"I was pleasantly surprised at how honest and reasonably priced Fab Granite is. Thank you for my beautiful new fireplace."
--D.W. Stafford, VA